Crane Operator
Number of Positions Open: 7
Job Description:
Gulf Crane Services needs seven Pedestal Crane Operators/Crane Mechanics. Must be experienced with API RP 2D latest edition. Have a current Certificate Card(s) showing qualified as a Class A Rigger, Class A Operator in Hydraulic, Electric, and or Mechanical crane operation. Work will entail lifting loads from five to 300 ton. Must have experience with drilling and production platforms, lifting personnel, moving high value cargo, and completing blind lifts, static (onboard), and dynamic (off-board) lifts. Must have five-years' experience in offshore operating pedestal cranes. Will travel and be expected to go offshore for extended periods of time. Must pass all medical/physical and skills evaluations. [Locate, print and complete PDF Application at the bottom of this web page.]
Lead Crane Mechanic
Number of Positions Open: 6
Job Description:
Certified Crane Mechanic familiar with API RP 2D Latest Edition regulations, offshore pedestal cranes, BSEE & SEMS regulations, qualified Class A operator, Rigger and Inspector. Experience in working with hydraulics, replacing winches, wire rope, hooks, blocks, anti-2-blocks, booms, pins, sheaves, ball rings, pendant lines, and working on various brands and models in an offshore environment. Along with mechanical experience must be able to perform pre-use, quarterly and annual inspections. Will need to know how to perform pull test. Must be familiar with various API RP 2D recommended current/earlier editions plus regulations and PINC list. Must have three years' experience offshore. Will travel and be expected to go offshore for extended periods of time. [Locate, print and complete PDF Application at the bottom of this web page.]
Overhead Hoist Mechanic
Number of Postions Open 2
Job Description
Hiring Certified Mechanic familiar with API RP 2D latest Edition, BSEE & SEMS regulations regarding work on overhead hoists. Will work on land in ports, refineries and offshore on vessels, barges, platforms etc. Duties and confirmation of skills will include job assessments, repair, component replacement, inspection, verification of operation, operating, rigging compliance. Will work on various brands, models, and lifting capacity. Along with mechanical experience must be able to perform pre-use, quarterly, and annual inspections. Must have three years' experience on land and offshore. Will travel and be expected to go offshore for extended periods of time. [Locate, print and complete PDF Application at the bottom of this web page.].
Get Your Career Started at Gulf Crane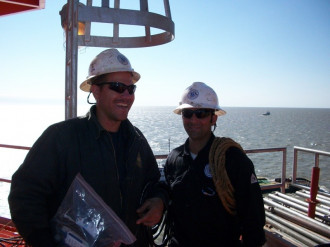 Please print and complete the PDF employment application document (shown below).
Then submit your application and resume to ckaul@gulfcraneservices.com, or fax to (985) 809-1204.
Please designate which job you are applying for.
Offshore worker applicants do not have to reside in Louisiana.

Employment Application
Recent News
Louisiana Safety Awards
Gulf Crane Services, Inc. was awarded the 2016 Louisiana Workers' Compensation Corporation (LWCC) Safest 70 Award. In order...
READ MORE