Cranesmart Dealer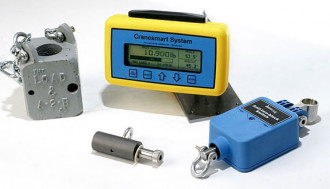 "CRANE SAFETY MADE SIMPLE"
Gulf Crane Services is an authorized premier dealer for Cranesmart wireless crane safety equipment. Cranesmart pioneered the technology and they remain on the cutting edge of industry innovation and design. Cranesmart Systems manufactures Cranesmart load monitor, anti-2-block, LMIs (load moment indicators), and boom angle indicator for all cranes and other winch line applications. The entire line of Cranesmart products has been designed with the customer in mind. Designed to be delivered, installed, and quickly trained for easy use. Cranesmart works in some of the toughest environments, with no maintenance required.
Cranesmart systems are proven, reliable, and accurate, backed by Gulf Crane Services and Cranesmart's unrivalled after-the-sale service. Our customers know they can count on Cranesmart and Cranesmart products to keep their people and equipment safer. Proven professional design, with over 30,000 Cranesmart systems in operation around the world.
Call Gulf Crane Services today and get proven crane safety equipment you can rely on. Outfit your crane with a Cranesmart system.
Get a quote>
Free Battery for Life Program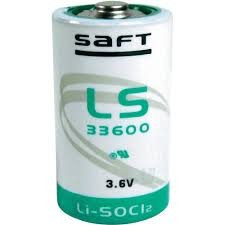 Free Battery for life program!
5+ year battery life
Low battery indicator light provides three weeks' notice that a replacement battery is needed
Contact us and we send you a free battery replacement kit
The kit contains two batteries and one tube of RTV silicone sealant
Load Indicator System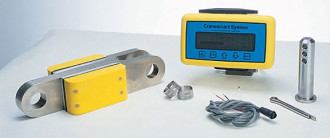 Features:
Installs within an hour
Accurate to within +/- 1%
Variety of component options
Solid state components are maintenance free
Self-calibration adjusts for multiple parts-of-lines
Wireless design virtually eliminates maintenance
Load monitoring for one, two, or three winch lines
Components work together through one panel design
Performs in temperatures between -40°F to 140°F (-40°C to 60°C)
Fast load system equipment deliveries get your cranes safer faster
Read more.......

Load Indicator System
Anti-2-Block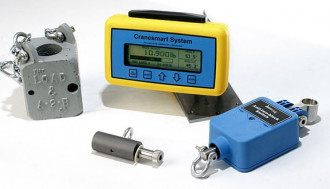 Features:
Installed within an hour
No complex training required to use
A2B options include single, dual, or triple winch applications
Wireless and maintenance free with self-checking technology
Functional in extreme environments tested from -40°F to 140°F (-40°C to 60°C)
Read More.....

Anti-2 Block System
Boom Angle Indicator
Features:
Installed within an hour
Requires minimal maintenance
Angle indicator accurate to within half a degree
No moving parts and all solid state components
Indicator is rugged, able to function between -40°F to 140°F (-40°C to 60°C)
Read More.....


Boom Angle Indicator System
Load Moment Indicator
Features:
Wireless transmission
Installation within an hour
Customizable to fit any crane
Unparalleled accuracy and reliability
Efficient between -40°F to 140°F (-40°C to 60°C)
Load and angle readings accurate to within +/-1%
Read more.....

Load Moment Indicator
Knuckleboom Load Pin
NO MORE OVERLOAD FINES
NO OVERLOADS OR BENT JIBS
NO MORE CALCULATING LOADS
• Intrinsically Safe
• Designed for any marine application
• We welcome custom application inquiries
• Proven after-the-sale service you can count on
• Protect your reputation through safer crane operations
• Weight on the hook is displayed as well as a totalizing feature
• Add an angle indicator or anti-2-block functions with a simple phone call
• The Cranesmart load pin can replace any sheave pin or load bearing pin
• The Cranesmart load pin will provide an accurate load indication in any boom angle or position
• Wireless load pins ship pre-calibrated ensuring a simple installation, with no technicians required
Read more.....

Cranesmart Knuckle Load Pin
Wind Speed System

Cranesmart Systems – Wind Speed Transducer
Features:
Easy-to-read display
Wireless and maintenance free
Installed on any crane within an hour
Adaptable and able to be used in a variety of situations
Functional in extreme environments with temperature testing from -40°F to 140°F (-40°C to 60°C
Read more.....

Wind Speed System
REQUEST A QUOTE
Please submit the form below: