Products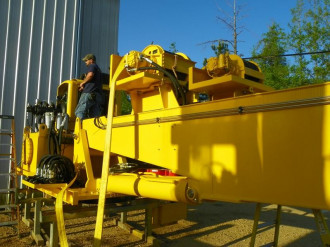 Gulf Crane Services has the unique distinction of having in stock over two-million-dollars of inventory. In addition, Gulf Crane Services has the availability of manufacturing offshore cranes, winches, and engines. This statement expresses our ability to provide excellent services and parts in a highly competitive industry at any time.
Gulf Crane Services has on hand at least one of the following; Detroit Engine, Braden Winch and parts for EBI Winches to reduce Operators' work stoppage.
Collaborating with other suppliers allows Gulf Crane Services more resources to obtain the necessary parts quickly to avoid excessive downtime when repairs are necessary.
Qualified CDL drivers with Semi-trucks and hotshots are available 24/7 to expedite parts, supplies and all sizes of crane components.
Gulf Crane Services can repair and fabricate pedestals to meet or exceed industry or stricter customer required specifications.