Lattice Boom Cranes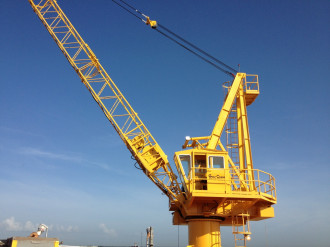 Our Lattice Boom Cranes are designed and built to the latest API 2C specifications which offers outstanding quality and extraordinary value. We offer pedestal mounted Lattice Boom Cranes in capacities ranging from 9 – 250 tons. Booms are constructed to provide the utmost quality and efficiency. We construct each crane with lighter designs, providing greater length and lifting capacity. This improves our customers maintenance and transportation costs.
Our Cranes are rugged in design, easily operated, readily inspected and simple to maintain.
View Products
Box Boom Cranes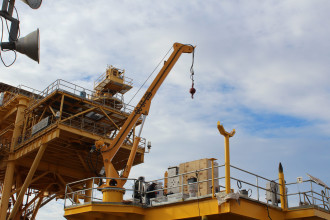 Our Box Boom Cranes utilize a more compact design to offer more portability and easier maintenance. Box Boom Cranes are avialable in 5 - 100 ton capacity. We can design and build to your specifications. These cranes are typically utilized for offshore and/or fixed platform work. Gulf Crane Services has also designed and implemented a telescoping box boom with rack-and-pinion design. This crane is used especially on barges and liftboats. Each of our Cranes is meticulously manufactured for efficiency, maintenance, and affordability.
View Products