Crane Parts
GCS Stocks a wide range of parts for various brands and models of pedestal cranes or overhead hoists.
GCS is an OEM distributor for:
Braden Winches
Chester Hoist
Coffing Hoist
Crane Smart
Crosby
Detroit Engines and parts
Eaton Cameras
Gunnebo Johnson
Jibflex
Jet
Lantec Winches
Lincoln Hoist
Miller Blocks and Balls
TechnipFMC
Thern
Tulsa Winch Group
Parts can be obtained in a timely manner.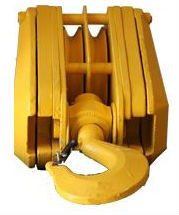 Parts: We carry an array of offshore crane parts, components and assemblies. Let us be your one stop shop for your maintenance needs. Purchasing your parts, and services directly from us reduces your company's need to pay and deal with multiple sources. A single source increases the efficiency of all your company's departments.
Gulf Crane Services has in depth knowledge for refurbishing existing equipment to OEM specifications and to customer special requirements.
From engine to winches to the entire crane assembly, GCS can perform the task.
Dependent on the task, it can be performed on-site, on land or off-shore or sent to our facilities.
GCS also has the ability to manufacture special custom components.
Parts can be shipped 24/7
GCS offers delivery services: Hotshots, 1-ton flatbed & 40' Trailer