Offshore Crane Rental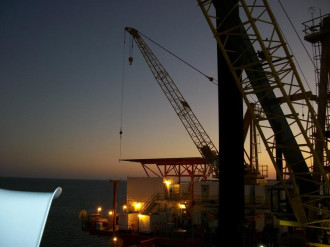 Do you have temporary service requirements and don't want to buy equipment?
Have you considered or did you know you may be able to rent? Keep your operations running while needed repairs are being made. Don't lose any production time for equipment that is out of service.
GCS has a variety of rental units to lower your down-time costs. GCS provides:
Certified steel weights for pull and load tests.
---
Our steel weights are more practical. You can rent them and keep them in your field for each test. Steel weights are compact taking up less room, easier to transport and no risk of broken water bag charges to worry about. The State of Louisiana and ABS certify these steel weights, which can be used on land or in offshore environments. Let us rent you a set today!
---
How about portable power units?
---
We have the answer, Deutz and Detroit power packs that can provide temporary power for units under repair, which eliminates your company down time. Send us your core power pack and we will rebuild it for you. Gulf Crane Services is a one stop shop. We will handle all your needs when a unit breaks down.