Quality - Compliance - SEMS
[Description: Quality - Compliance - SEMS - Safety] The GCS Compliance, Quality Assurance, Safety and Training Departments strive to be the best in the industry. GCS continually monitors the latest standards of API RP 2 D & API – 2C regulations for the industry. We take pride in our work, and our products and want to ensure you get the very best of both. We operate within the guidelines set forth by API-2C, API RP 2 D and Q1. It is the backbone and structure of our company. GCS goal is to get it right the first time, every time in everything we do. GCS is continually improving every day to serve you better. Gulf Crane Services follows and trains all procedures and requirements regarding:
American Petroleum Institute (API)

Bureau of Safety and Environmental Enforcement (BSEE),

Safety and Environmental Management Systems RP75 (SEMS),

Training Provider Certified Program (API-University)
Our Commitment to Safety
Gulf Crane Services has been honored for it's dedication to the safety of workers, policyholders, and industry through years. Louisiana Workers Compensation has awarded GCS with the LWCC Safest 70 Award for six years. Click here for more information.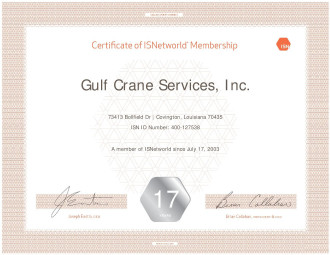 Recent News
Louisiana Safety Awards
Gulf Crane Services, Inc. was awarded the 2016 Louisiana Workers' Compensation Corporation (LWCC) Safest 70 Award. In order...
READ MORE